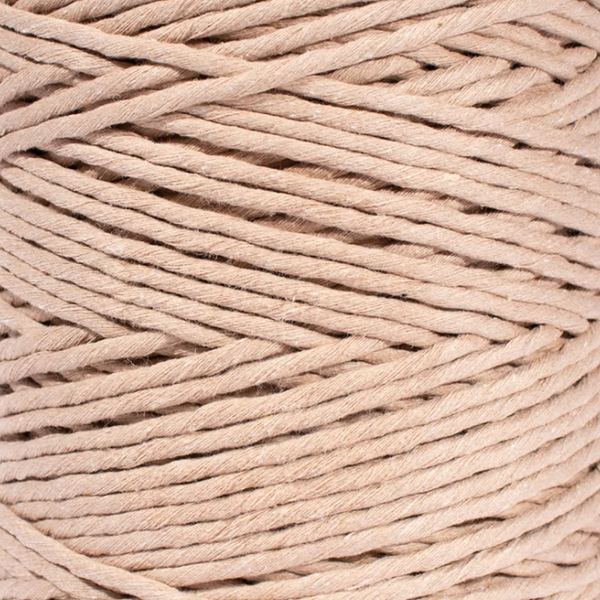 4mm Macrame String
Use 4mm Macrame String to macrame, knit, crochet or weave. This 100% cotton is soft and plush, and super easy to use. I use a 11.5mm hook for crochet, and a size 17 knitting needle for knitting. Try hand weaving with this beautiful cotton, too!
The string comes in a gorgeous array of colors, pre-wound in 40-yard (120 foot) cakes so they're easy to work with.
Take a look at this crochet heart garland String of String Hearts to see how it works up. Here is the String of String Hearts Video and Pattern.
Please NOTE: Peach, Cranberry and Sand will ship on Thursday Jan 20th.