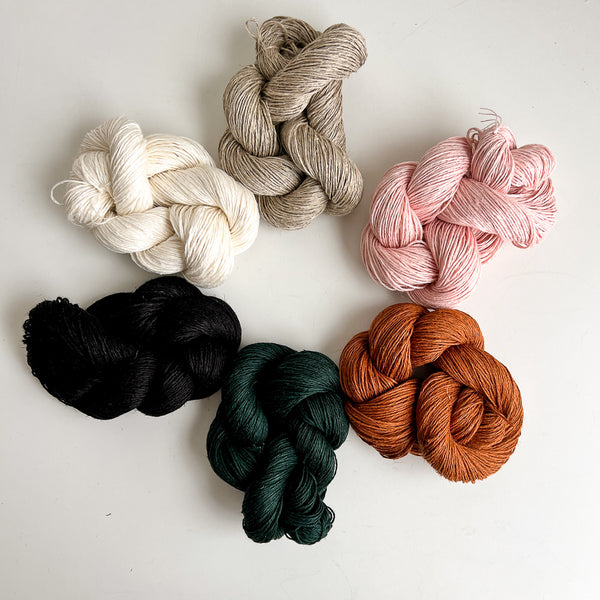 Flax & Twine Daytime Linen - Fingering Weight
Flax & Twine Daytime Linen is made in Egypt. It has a beautiful natural sheen to it, and gets more and more flexible as you work with it. The fiber is a boiled, dew-ret, long fiber flax (9.5/4).  Hand or machine wash gently in a lingerie bag, cool water, and gentle soap. Lay flat to dry.
Skein includes 180 Yards/ 75g
This is a great yarn for knitting, crochet and weaving and I absolutely adore it! This yarn is a Fingering Weight yarn. 
Things to Make with F&T Fingering Weight Daytime Linen.
If you are looking for other colors of Fingering weight linen, click here for Eco-Butterfly Organics Fingering Linen.