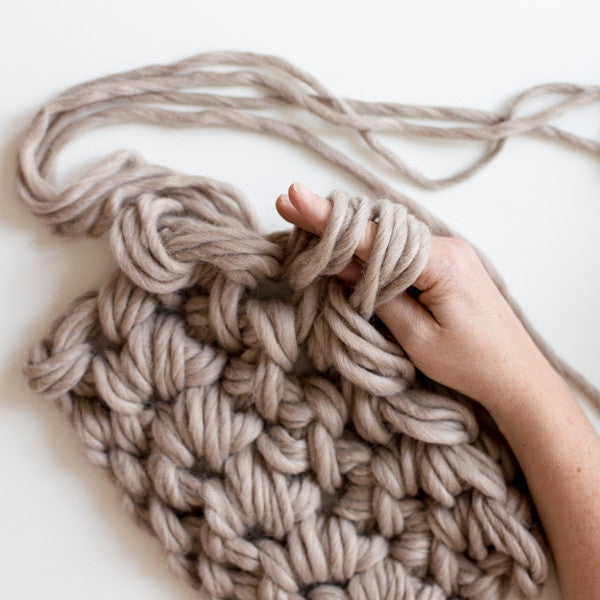 How To Hand Crochet PDF
Learn how to hand crochet and a whole new world of extreme and chunky fiber projects will open up before you. You are going to LOVE this craft!
This PDF shares how to single crochet by hand in a careful step by step photographic tutorial.  The PDF also includes a link to a how-to video to make learning how extra easy!  This PDF will continue to update as I add techniques and the price may change in the future, so get it now! I will send out updates to all purchasers as I add techniques so you're sure to get more as time passes.