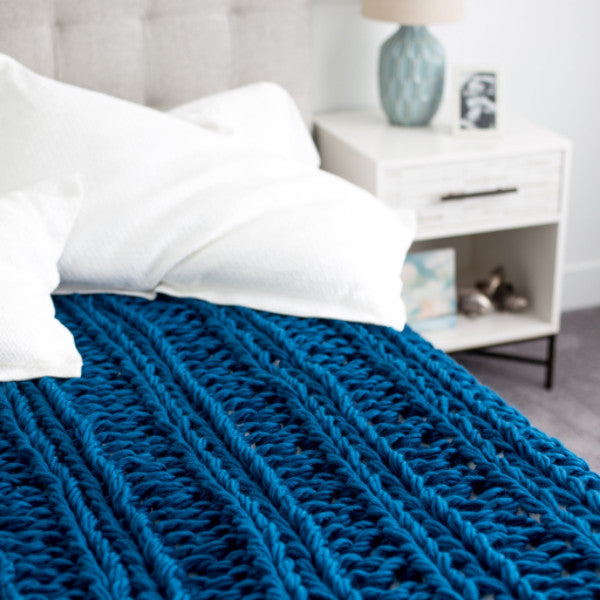 Arm Knit Ribbed Blanket Kit
This simple ribbed pattern blanket adds luxury to any space. Lush and cozy you will adore this blanket for years to come. Generously sized at 48" x 62", there's room for two underneath! The arm knitting makes it easy to complete in an afternoon, making it a stellar wedding or hostess gift.
Included in Kit
:: 8 skeins of Cascade Magnum, 250g /8.82 oz, 123 yards/112 m
:: Arm Knitting How-To PDF (includes free cowl pattern)
:: How-To Purl in Arm Knitting PDF
:: How-To Join Yarn and Unwind Skeins of Yarn
Note
Photos show Wool & The Gang's Crazy Sexy Wool in Sherpa Blue, however Aporto Blue by Cascade Magnum is an almost identical color.
NOW WITH FREE SHIPPING IN THE U.S.!