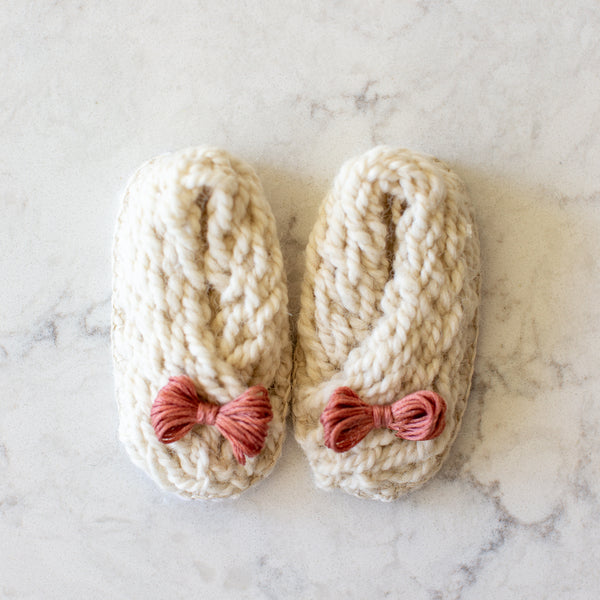 Finger Knit Baby Bootie Kit
Make the cutest baby gift ever by simply knitting with your fingers! These incredibly soft wool booties were born to keep your baby's feet warm in style. With felt soles stitched to the bottom and unique embroidery thread adornment on each pair, everything about these booties tells the receiver how much you care!
Kit comes with:
• 22 yards Aran Weight Yarn per pair
• 5" x 5" (13cm x 13cm) Wool Felt
• 3 yards Embroidery Thread to Attach Top to Sole
• 1 skein of DMC Embroidery Thread for embellishment
• Embroidery Needle
• Clippers
• Sewing Pins
• Sole Template
• Finger Knit Booties Pattern & How-To VIDEO

I've selected specific shades to match the yarns in colorway families including Peachy, Blu-ish, Gold and Monochrome.