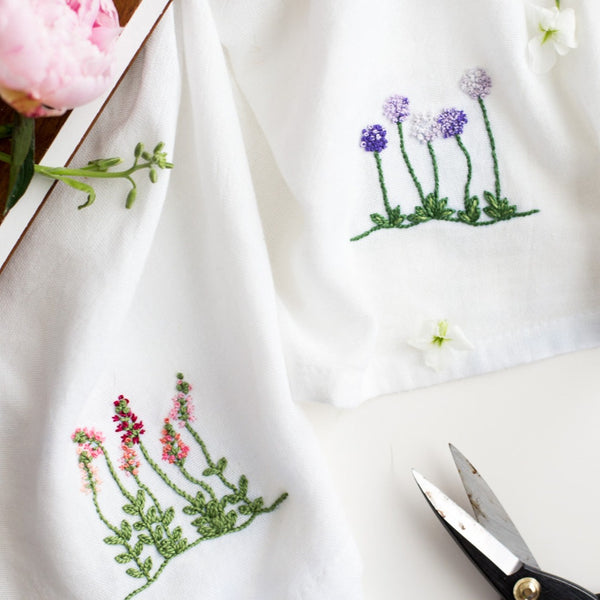 Floral Dishtowels Patterns
Every once in awhile, I put away my knitting in exchange for lighter and
more transportable crafts. I enjoy my respites with needle and thread so much. Every year, I seem to forget how soothing hand embroidery is until I pick it up again. I find stitching all the more relaxing, too, when the motif is a lovely, floral one. Doing needlework on simple tea towels provides a wonderful stash of hostess or birthday gifts, as well.
Pattern Requires
:: Various colored spools Valdani Embroidery Thread
:: 27" x 27" Flour  Sack 100% Cotton Dish Towels
:: Mid-weight Fusible Craft Interfacing
:: Embroidery Hoop
:: Embroidery Tracing Paper (erasable with damp cloth)
:: Embroidery Needle
:: Scissors
The pattern is available on my blog for free, but it may be easier to have the PDF version, which I've made available here.
Note: DMC embroidery thread was used for the towels pictured.