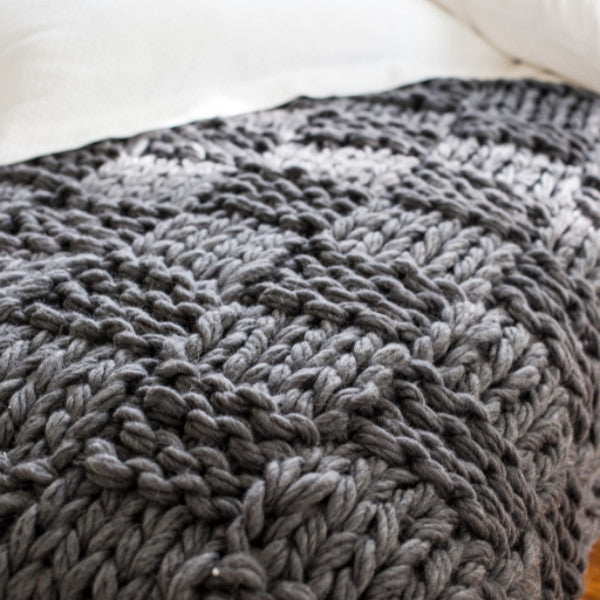 Arm Knit Chunky Basketweave Blanket Pattern
Chunky and absolutely fabulous, this arm knit basketweave blanket, which takes only a handful of hours to make, will soon be the envy of everyone in your life.  Lush and full, the basketweave pattern adds just the right texture to the over-sized stitches and scale. This is just the thing to bring a spot of luxury to your bed or sofa.
This is a digital download pattern of how to make this gorgeous arm knit basketweave throw blanket.  This is an Arm Knitting pattern. The PDF file also includes complete directions of how to learn to arm knit.   The blanket is 54" x 42".
materials required
:: 984 yards (900 m) of super bulky yarn that is a minimum of 2.0 stitches to the inch (or fewer) in traditional gauge.