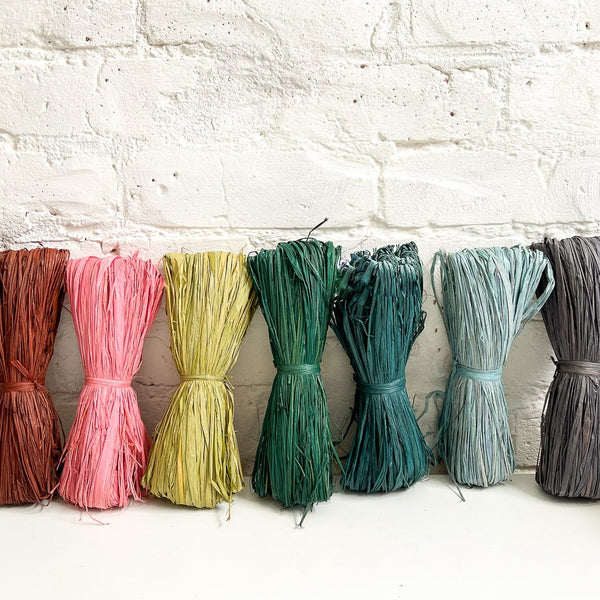 Dyed Madagascar Raffia
All-Natural raffia made from the dried and shredded leaves of the Palmyra Palm tree.  This raffia is harvested from renewable resources in Madagascar. Each hank is 50 g / 1.5 oz. 

Use this raffia to make beautiful baskets, both braided and crochet versions, or simply to tie a pretty package.