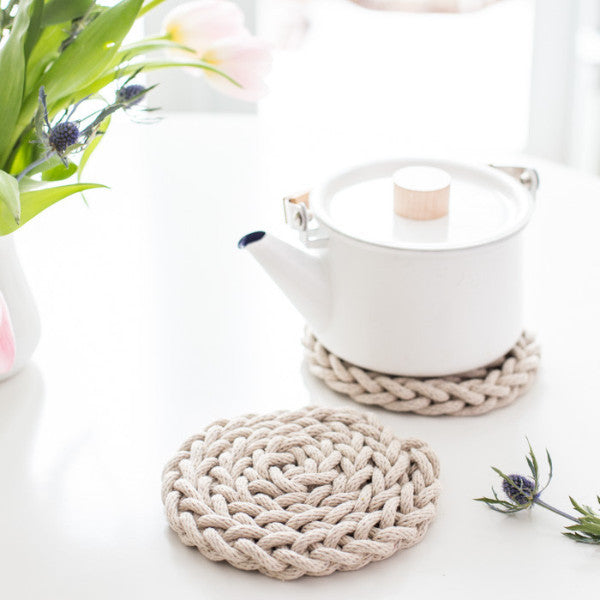 Finger Knit Trivet Kit
This Finger Knit Trivet Kit provides an easy, yet beautiful project. I love the trivet's simplicity and the natural feel that the rope provides. The best part is that you can make the trivet in a jiffy, under a half an hour. How beautiful would a series of these in different sizes strewn across a buffet be?  
Includes enough cord to make two trivets.
Kit Includes:
:: 22 yards of 1/4" sashing cord
:: Finger Knit Trivet Pattern PDF
:: How To Finger Knit Pattern
:: Clear tape to finish off rope ends


If you'd like more rope, or just a bundle of this rope, you can find it here.
If you'd like just the pattern, you can find it here.