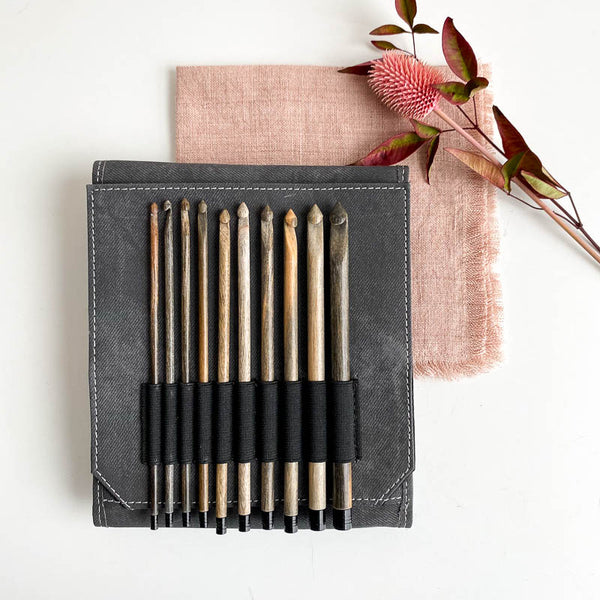 Lykke Driftwood Crochet Hooks
I LOVE these gorgeous super smooth, birch  6" crochet hooks. These are hard birch with a variegated grey, driftwood finish. The tips are pointy, and they have such a smooth feel. Find the sizes etched into the shiny black metal ends. 
You can buy the whole set, which contains 10 hooks, sizes E/3.50mm through M/9.00mm, in a pretty charcoal denim folding case with two extra pockets.
Or, buy individual hooks are available in size D/3.25mm through 17 / 12.75mm.
I love these hooks so much!