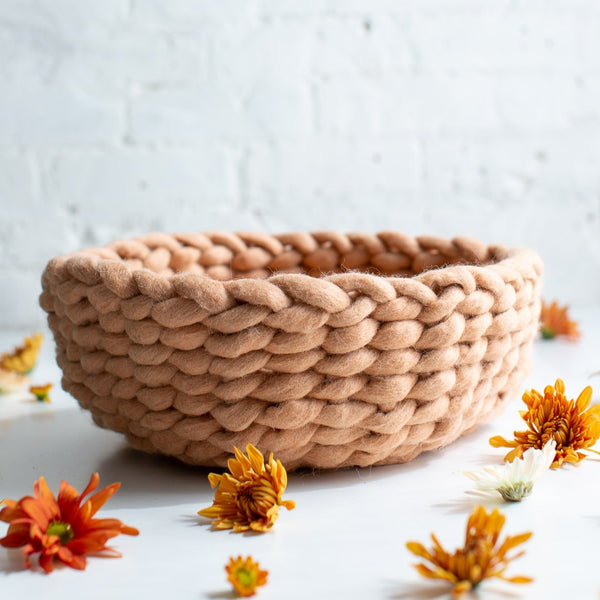 Giant Tough Love Twined Bowl Pattern & VIDEO
Make Flax & Twine's classic Twined Bowl with fabulous wool felted yarn from Love Fest Fibers. The  fe;ted wool is flexible enough so that it's easy to work with, but stiff enough that it gives you a gorgeous form!  This sculptural and unique bowl is sure to wow in any room.
Bowl measures 15" x 6".
Pattern requires:
: 50 yards of Love Fest Fibers Tough Love
: XL bowl mold (salad bowl, I use an approximately 13" wide bowl)
: Scissors
: Measuring tape
This pattern includes a detailed step by step video as well as photographic pattern. The link and password for the video are on page 1 of the pattern.
Need the felted yarn? Get the Tough Love by the skein.