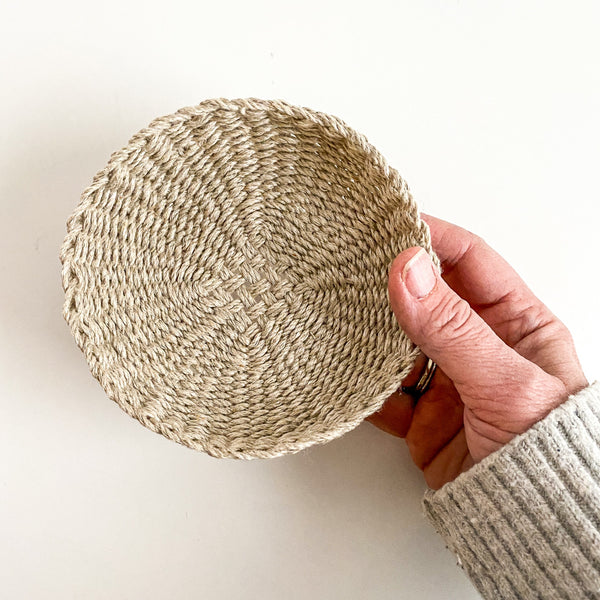 Adeline Linen Cord Dish Pattern & VIDEO
I love this pretty little twined dish in all its natural texture, light and charm. This is made similarly to my Twined Rope Bowl and my Twined Felted Wool Bowl, only smaller. Because it's smaller, it's a little more finicky at the beginning, but it's easier to finish because you can do so with a darning needle. I've made some video snippets with some of the trickier parts, so that's nice too. This is made out of Flax & Twine 2.5 mm Linen Cord, which makes TWO 5" x 1" little dishes. 
Pattern requires:
:: 1 spool Flax & Twine All Natural 2.5mm Linen Cord
:: Bowl Mold
:: Darning Needle
:: Scissors

Looking for a kit that comes with everything you need. It's HERE!