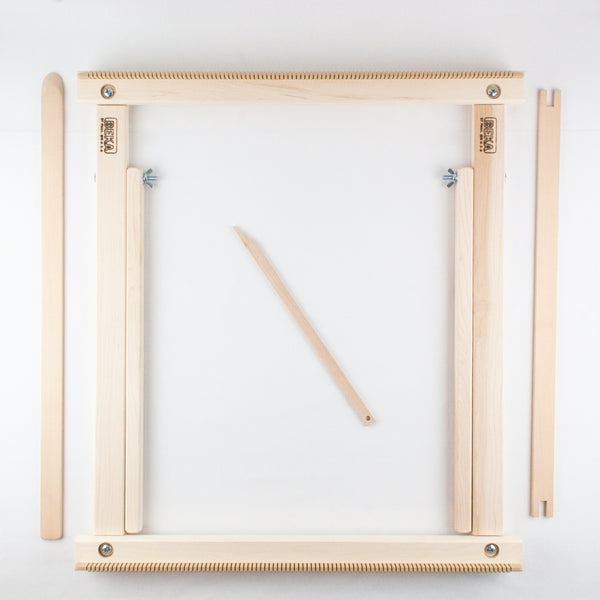 BEKA 20" Wooden Frame Loom
Make all sorts of lovely weaving projects with this large-sized frame loom. Designed to be sturdy, yet lightweight and very flexible. Enjoy weaving a wide range of projects, using this large frame loom flat on a table, in your lap, or upright at almost any angle.  
Simple to assemble, loom has a set of beams featuring strong plastic teeth (20" maximum weaving width - 5 teeth per inch = 100 teeth per end piece), and all the tools needed to weave a 20" wide X 23" long project. Includes complete instructions, two hard beams, two hard cross pieces, two pivoting kick-stand pieces (feet), a stick shuttle, pickup stick, and weaving needle 
Use this loom to make beautiful wall hangings or lovely fabric and projects, including totes, towels, pouches, and other decorative items. See Weaving Within Reach for multiple projects using this loom.