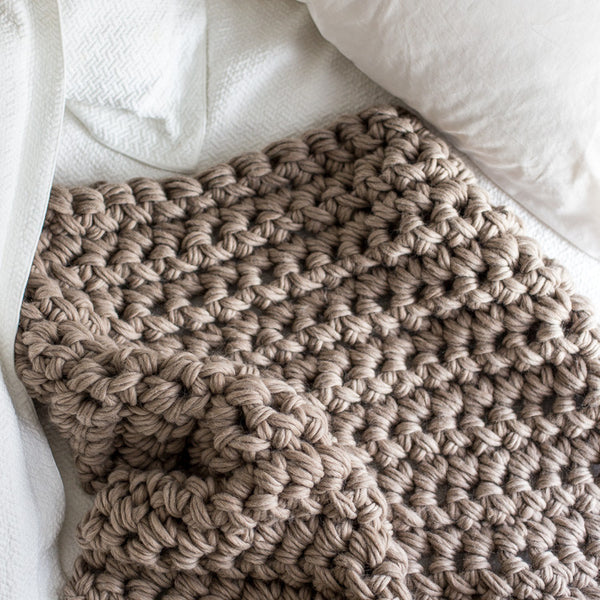 Hand Crochet Throw Pattern
Make this stunning hand crochet throw (36" x 42") with this easy to follow pattern.  PDF includes Hand Crochet Blanket pattern, How to Hand Crochet tutorial, and additional tips like how to join yarn ends.  Pattern purchase also comes with a video tutorial on how to hand crochet.
materials required
:: 984 yards (900 m) of super bulky yarn that is a minimum of 2.0 stitches to the inch (or fewer stitches to the inch) in traditional gauge.
Video link for How To Hand Crochet is provided at the top of the first page of the How To Hand Crochet PDF.