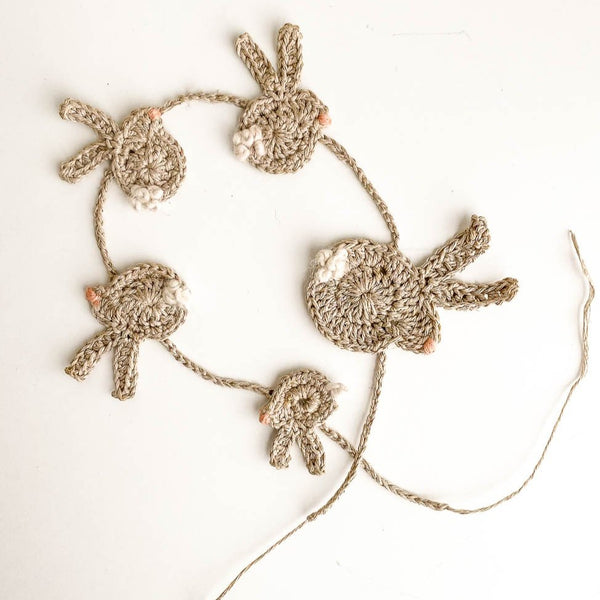 Crochet Mini-Bunny Pattern
I love these sweet little mini bunnies. I've hooked them up in a miniature size here, but you can vary that however you want by swapping out the hook and yarn. Pattern includes three different sizes S, M, and L. Materials shown are for five total bunnies (one large, three medium and one small). These bunnies are the perfect size to decorate your Easter treats, or to make a series of bunny ornaments or hook them together for a fun little garland!  Pattern is a 5-page PDF with detailed step-by-step photos of how to make the bunnies and connect them in a garland. 
Required Materials
:: 22 yards of Fingering Weight Linen
:: US 2/ 2.2 mm Steel Crochet Hook
:: Sewing Needle to Weave in Ends
:: Clippers

If you're interested in a kit. I have one HERE in the shop with everything you need to make your own family of bunnies.