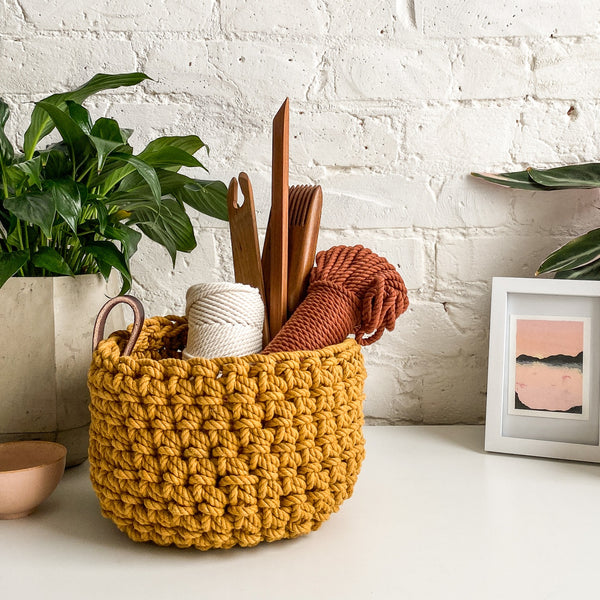 Chelsea Rope Basket VIDEO & Pattern
Change up the typical crochet basket with fabulous 5mm cotton rope and a little leather handle for a modern and clean look.  The natural texture and reflective nature of the rope, plus it's sturdy structure, make this the perfect basket for all the things!  Make it up quickly in a couple of hours, full pattern video and instruction includes tips on how to make it even bigger.
Basket measures 10" wide x 5" high.
Chelsea Rope Basket Pattern includes detailed how-to photos. Find the link and password to how-to video on page 1 of the pattern.
Pattern requires:
:: Two 100' Hanks 100% 5mm Cotton Rope
:: One 7" Leather Strip (Pre-punched, 1" wide)
:: One 20mm Chicago Bolt
:: One Size P 11.5mm Plastic Crochet Hook
:: Scissors
:: Screwdriver (optional)

Want everything you need to make it? Find the Chelsea Rope Basket Kit HERE