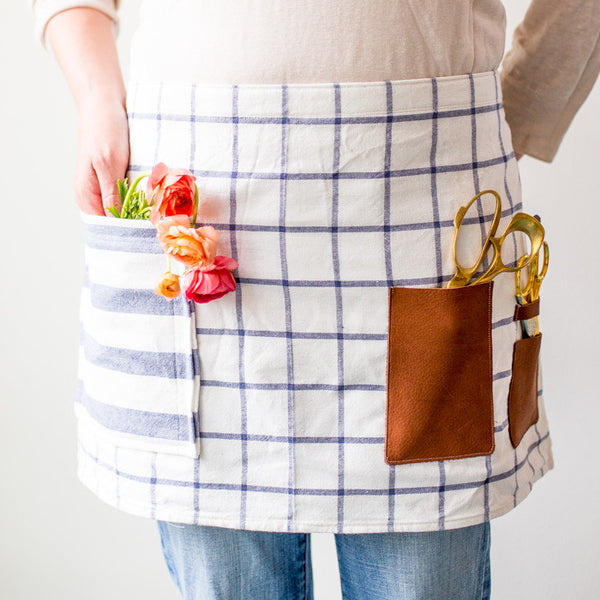 Dishtowel Utility Apron Pattern
Three dishtowels, leather scraps, and some sewing shortcuts transform simple kitchen linens into a beautiful and stylish utility apron. The apron and deep fabric pocket are double thick, creating an especially sturdy and high quality apron ready to take on any task. The leather pockets and straps are the perfect accent to safely store any tool you need to have on hand.
 materials required
:: 3 dish towels (25 in x 18 in), two in same pattern for apron body, one in different pattern for pocket.
:: Art Minds Leather Trim (3.5 in x 9.5 in)
:: Art Minds Suede Strip (0.5 in x 36 in)
sizes and measurements
:: apron body is 25" wide x 14" high
:: straps are 18" long
The apron is double thick with doubled pockets as well.