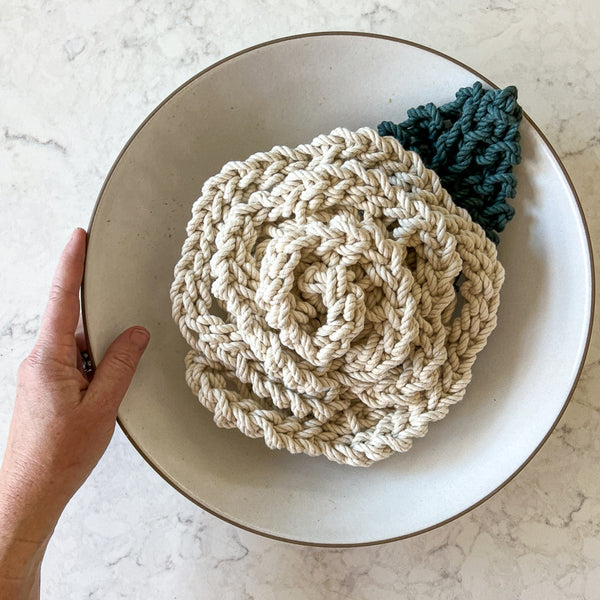 Giant Knit Rose Kit
We love this Giant Knit Rose. A typically small item made at a big scale is always attention grabbing. We love it for a center piece for a special event or as something unusual for your coffee table, buffet, or couch table. The unusual rope texture adds interest, a modern feel and a ton of reflected light. We love this wonderful way to add a handmade touch to your decor!
Each rose uses 40 yards of 5 mm Cotton rope for the flower, and 9 yards of 5mm rope for the leaf, using US 17 (12mm) needles. 
Find the Knit Rose & Leaf Pattern here.  We follow the same pattern as our traditional smaller scale Rose & Leaf, only we up the ante with the materials!
Kit Includes:
:: 2 Bundles of 5 mm Cotton Rope for Rose in color of choice below
:: 9 yards of 5 mm Cotton Rope in Forest for Leaf
:: Knit Rose & Leaf Pattern and Video with Giant Knit Rose addendum

Optional:
US 17 (12mm) Lykke Needles