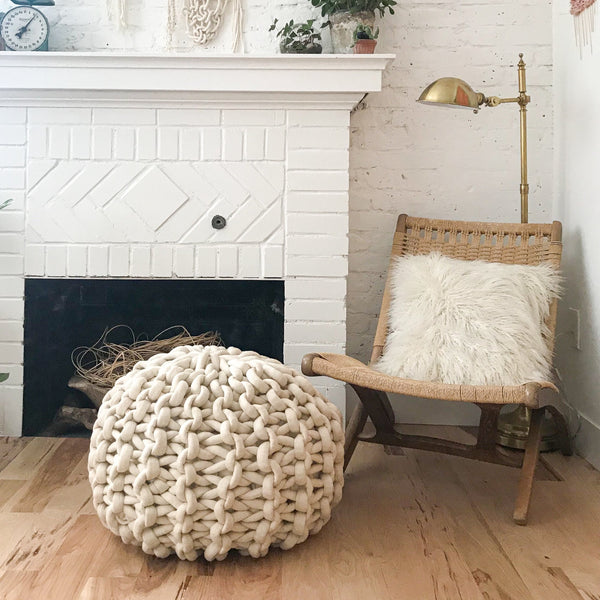 Giant Cotton Squish Pouf Kit
Make Flax & Twine's classic Fabulous Floor Pouf with this fabulous giant, squishy, novelty yarn. The yarn is jersey tubing filled with stuffing and is super fun to work with. This sumptuous pouf will make the most delightful addition to your home! The best thing about this 100% cotton tube yarn is that it WILL NOT pill, making this pouf hard-wearing and ready for lots of lounging. 
Pouf measures 24" x 18".
Kit comes with:
:: 3 50-yard skeins of Flax & Twine Cotton Squish Yarn. 
:: Giant Tube Yarn Pouf Pattern which includes step-by-step photos, How to Arm Knit instructions, and photo tutorials of all needed techniques 
Stuffing not included in kit. Pictured pouf stuffed with plastic grocery bags. You can use an inexpensive queen-size alternative-down comforter that is colored the same as your yarn or use recycled plastic bags, t-shirts, quilting batting, or poly-fil stuffing. 
Love the tube yarn? Check out the Giant Twined Bowl Kit or get the Giant T-Shirt Tube Yarn by the skein!