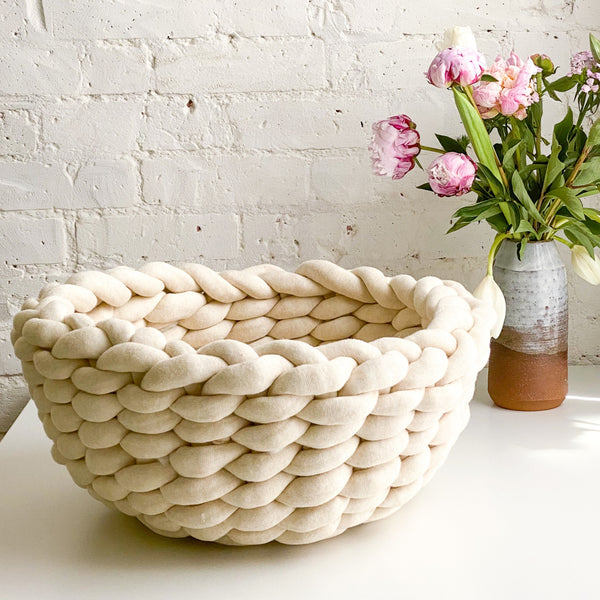 Giant Cotton Squish Twined Bowl Kit
Make Flax & Twine's classic Twined Bowl with this fabulous giant, squishy, novelty yarn. The yarn is jersey tubing filled with stuffing and is super fun to work with. This sculptural and unique bowl is sure to wow in any room.
Bowl measures 19" x 8".
Kit comes with:
: 50 yards of Flax & Twine Cotton Squish Yarn
: XL stainless steel bowl mold (can be used to serve giant salads when you're done)
: Giant Twined Bowl Pattern (this uses the same technique and pattern as the Twined Felted Wool Bowl, it just increases measurements and sizes according for xl yarn)
Love the tube yarn? Check out the Giant Cotton Squish Pouf Kit or get the Giant Cotton Squish Yarn by the skein.