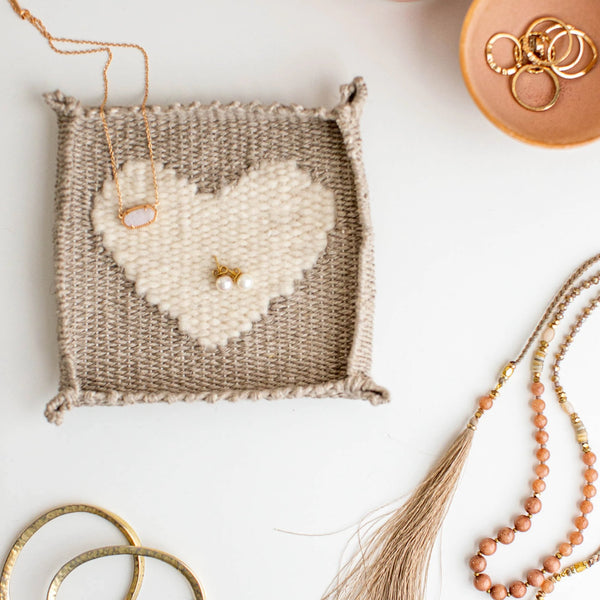 Woven Heart Jewelry Dish Kit
This simple jewelry dish is a great way to weave something special for yourself or a friend. The neutral heart and textural linen fabric bring light and love to your dressing table. Plus, it's a great way to practice weaving shapes. Measuring 5" x 5" it's the perfect dish to hold your favorite things! 
Kit includes:
:: 60 yards Flax & Twine DK Weight linen (Stone as shown, Fawn, Blush, Rust, or Onyx)
:: 10 yards Bulky-Weight Cream yarn
:: 50 yards of warp yarn
:: 5 page pattern with heart template and color How-to photographs and instructions for how to warp a loom
:: Darning Needle
:: Clippers
 Loom Add-On includes:
• Flax & Twine Hand Loom Kit (5.5 EPI), including cherry weaving needle, shed stick, shuttle and beater.