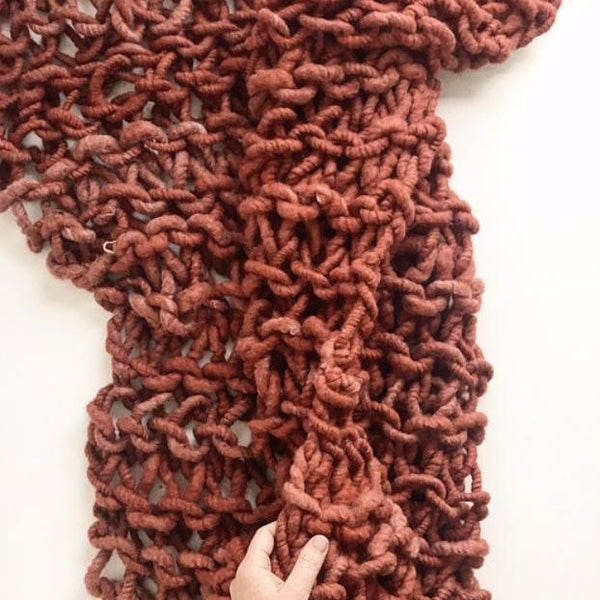 Jumbo Arm Knit Blanket Throw Pattern
Make a gorgeous soft and luxurious blanket that will keep you lounging in style and cozy warm all winter long. This blanket will be a perfect addition to your home! Arm knitting is an easy craft for anyone to learn. No previous knitting experience necessary.  Makes a blanket that is 36 x 44".
Pattern includes: 
:: How to Arm Knit Instructions (color photograph tutorial)
:: Jumbo Arm Knit Throw Pattern 
Yarn required: 
::140 yards of jumbo yarn - like Echoview Rug Yarn or Love Fest Fibers ReLove Yarn . Jumbo Yarn typically has a Gauge of 3.5 sts & 5 rows in a 4 x 4 square knit on size US 50 needles in garter stitch, though this pattern is arm knit, not knit on needles.