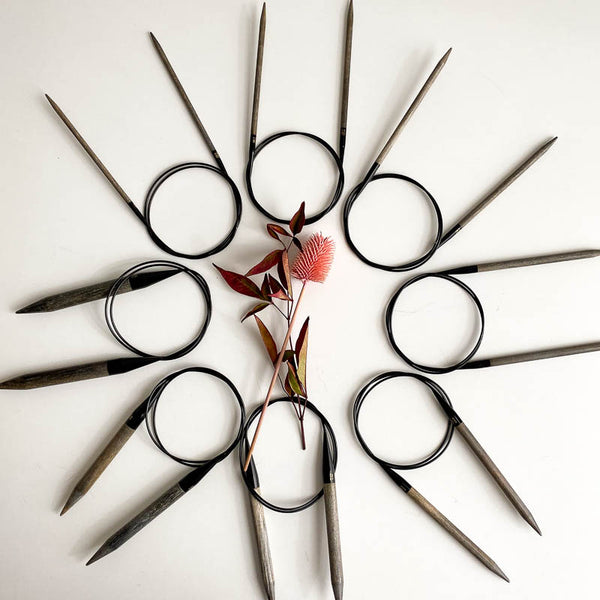 Lykke Driftwood Circular Knitting Needles
I have tried many different needles and when, encouraged by a friend, I first tried these, I knew I was totally in love. I want everyone to have needles this beautiful and this easy to use. 
The Lykke Driftwood needles are made of smooth, hard birch. They have a lovely variegated gray finish that I adore, with perfect tips. The black metal endcaps have the sizes etched into them along with smooth and flexible the black cables that attach really well to the needle itself. Also available in an interchangeable gift set. 
I carry 32" needles as I think these are pretty versatile. They are available in sizes US6/4mm through US17/12mm.