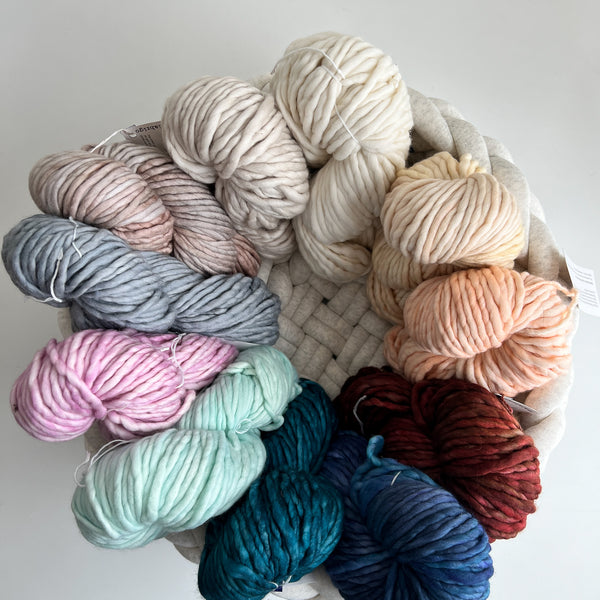 Malabrigo Rasta Yarn
1 skein of  beautiful, super-bulky yarn by Malabrigo. 90 yds/82m, 100% Merino Wool.  This yarn is fabulous for chunky knits and crochet projects. Or, hold  3 strands together to arm knit.
US 13 - 15 or 9 - 10mm Needles
You can use this yarn to:
:: Finger Knit an Octopus Family (Pattern in Knitting Without Needles)

:: Knit the Copper Cropper Sweater.
:: Weave the Twill Woven Cowl.

:: Arm Knit a Cowl (buy three skeins)
This yarn is also great for tapestry weaving, or for many projects in my book, Knitting Without Needles.