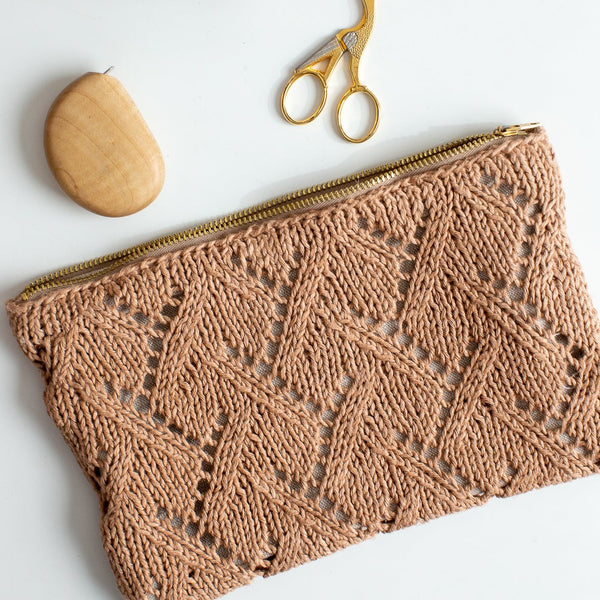 Rowan Pouch Kit
Knit this beautiful zippered and lined pouch in an afternoon. The lovely lace is simpler than it looks and has only three stitches other than knit and purl. And don't freak out about the zipper or lining. These are both much easier to add than you might think. We do it all by hand so don't bother to pulling out your sewing machine.  And what a gorgeous piece to use as a clutch or the place to keep all your favorite notions on hand while you make! I am just head over heels for this lace pattern. The Rowan tree in Celtic mythology is known as the Tree of Life. I thought that was perfect for this beautiful structured lace. 
Kit includes::
:: One skein Flax & Twine Daytime DK Weight Linen
:: 12 x 16" piece of Natural Linen Fabric for lining
:: 9" Brass Zipper
:: Sewing Pins
:: Sharp Tapestry Needle
:: Darning Needle
:: Clippers
:: Rowan Pouch Pattern and detailed How To Video with every step of the lace and zipper how to (Don't be scared!!)
Optional: US Size 6 Lykke Knitting Needle
Interested in just the pattern? Find it here.