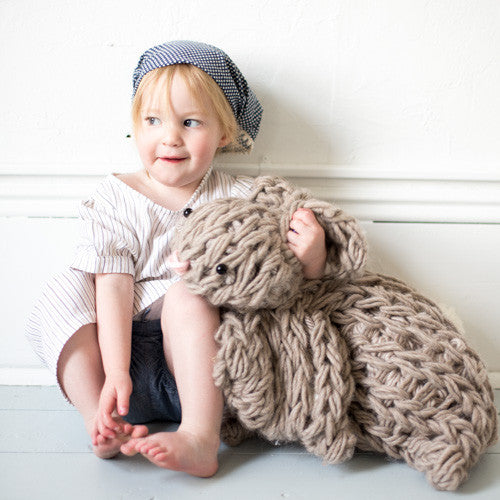 Giant Arm Knit Bunny Kit - Small
This adorable arm knit bunny makes the best little snuggly!
This kit includes everything you need to make one small bunny, except for the stuffing.  For the stuffing of head and body, I suggest natural quilting batting or an old blanket or alternative down comforter in the color of your yarn.
NOW STEP BY STEP VIDEO available, including how to arm knit, how to keep stitches tight, how to stuff and how to finish!
Kit includes: