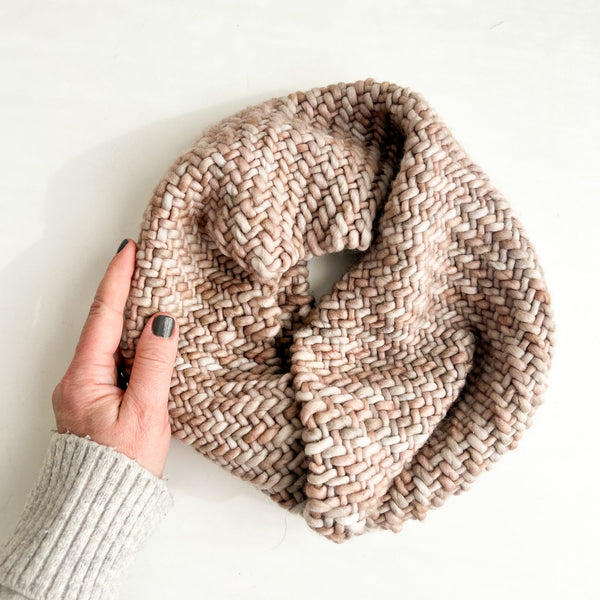 Frankie Twill Woven Cowl Kit
Blowing up the scale of a twill woven pattern brings a refreshing change to a traditional knit cowl.  Soft and fuzzy, and at the same time streamlined and sculptural, this woven contradiction is sure to become your favorite wintertime accessory. 
The Frankie Twill Woven Cowl Kit includes:
:: 1 skein Malabrigo Rasta 100% Merino Wool 90yds (82 m), 8.82 oz (250g)
:: Photographic tutorial Instructions for Woven Twill Cowl and Twill Woven Cowl VIDEO CLASS.  
:: Cardboard Loom (11" x 14")
:: 12" Hardwood Shuttle
:: 12" Hardwood Shed Stick/Pick-up Stick
:: Four Binder Clips
:: Clippers and darning needle
Cowl measures 9" wide.