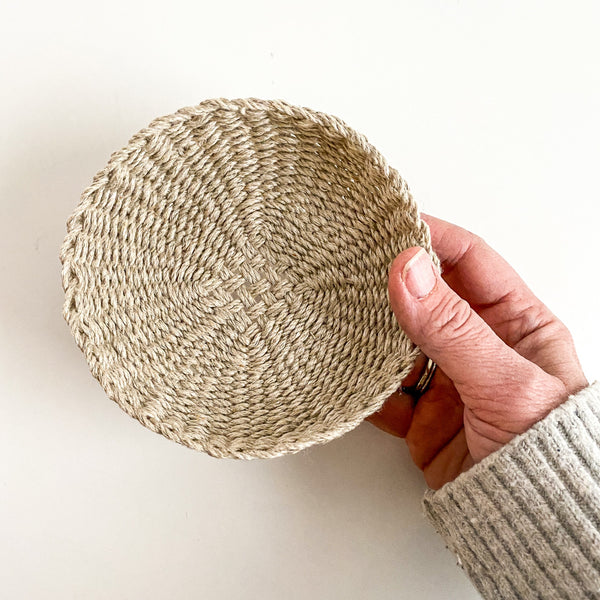 Adeline Linen Dish Kit (Makes 2)
I got a big urge to make this pretty little twined dish out of Flax & Twine 2.5 mm Linen Cord. And, I'm not sorry! I love this little dish and all its natural texture, light and charm. This is made similarly to my Twined Rope Bowl and my Twined Felted Wool Bowl, only smaller. Because it's smaller, it's a little more finicky at the beginning, but it's easier to finish because you can do so with a darning needle. I've made some video snippets with some of the trickier parts, so that's nice too - it comes with both the kit and the pattern. 
Each kit makes TWO 5" x 1" little dishes. 
Kit includes:
:: 1 spool Flax & Twine All Natural 2.5mm Linen Cord
:: 7" Bowl Mold
:: Darning Needle
:: Japanese Style Clippers
:: Adeline Linen Dish Pattern (plus video techniques)