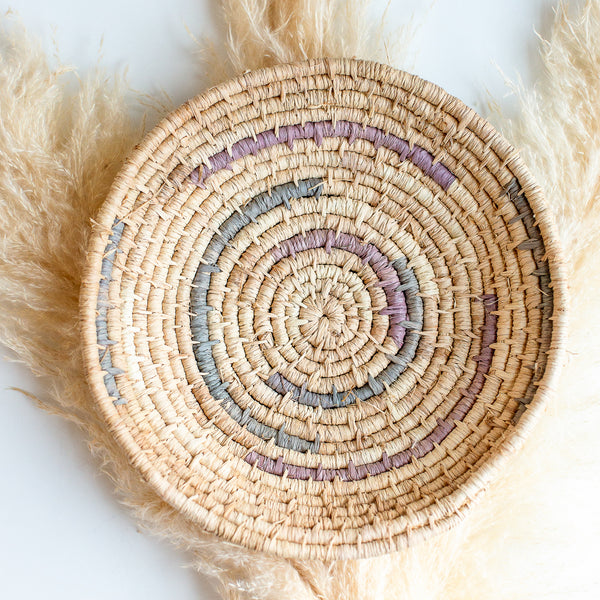 Autumn Baskets Pattern & VIDEO
The Autumn Baskets Pattern & VIDEO will teach you basket weaving in a weekend! Made with a coiled and wrapped basketweaving technique, these baskets have a beautiful and earthy feel. 
Consider this basket weaving technique as a launching point for so many designs.  In this technique, every bit of this basket is wrapped, so you can play with whatever color or pattern scheme you like. Introduce color at random, insert meaningful progression of shapes, or simply introduce alternating stripes and you have three amazing baskets and new skills.
We love the light feel of the eco-friendly
Flax & Twine Raffia
along with our
Dyed Raffia
which is a sustainable crop sourced from Madagascar. The raffia provides an all-natural "basket" look while being light enough to create beautiful, yet sturdy vessels.
Pattern to make ALL 3 BASKETS requires:
Measurements:
Random Colors Basket:  8.5" wide x 1.5" tall
3 Shapes Basket  7.5" wide x 1.25" tall
Alternating Stripes Basket 6" wide x 1" tall