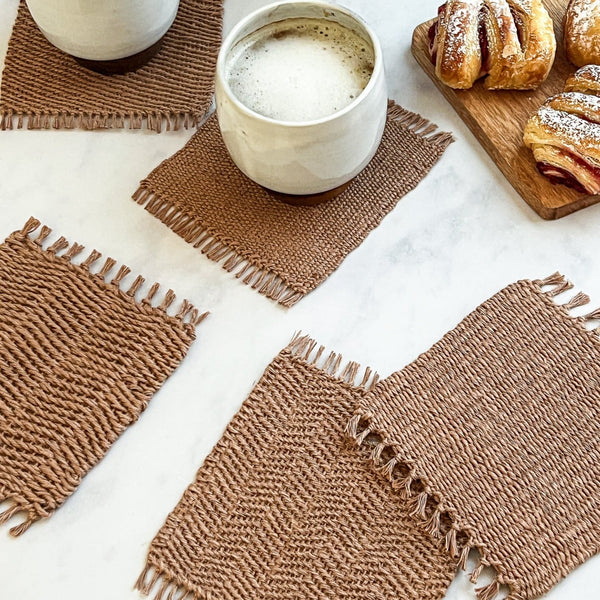 Callie Linen Coasters Pattern & Video Course
If you're new to weaving and have always wanted to try it, now is the time. Learn to weave from scratch with this easy to follow video in three one-hour parts. Explore and practice weaving techniques and patterns to create a stunning, yet practical collection of linen coasters. 
In The Callie Linen Coasters Video Class, you will:
1) Learn how to weave from the ground up
2) Learn how to weave at two different scales  
3) Learn how to weave three different patterns.  

You'll step away from this pattern knowing how to warp, double warp, weave, complete the hemstitch, and make the plain, twill weave, and herringbone weave patterns. AND now it's even better than before because it comes with a detailed video course to walk you through every step!